Tuesday, September 28, 2021 / by Ameil Gill
Thinking of selling? Here are the three most common home-selling myths ive been hearing from clients on a regular basis, along with what you should know about each.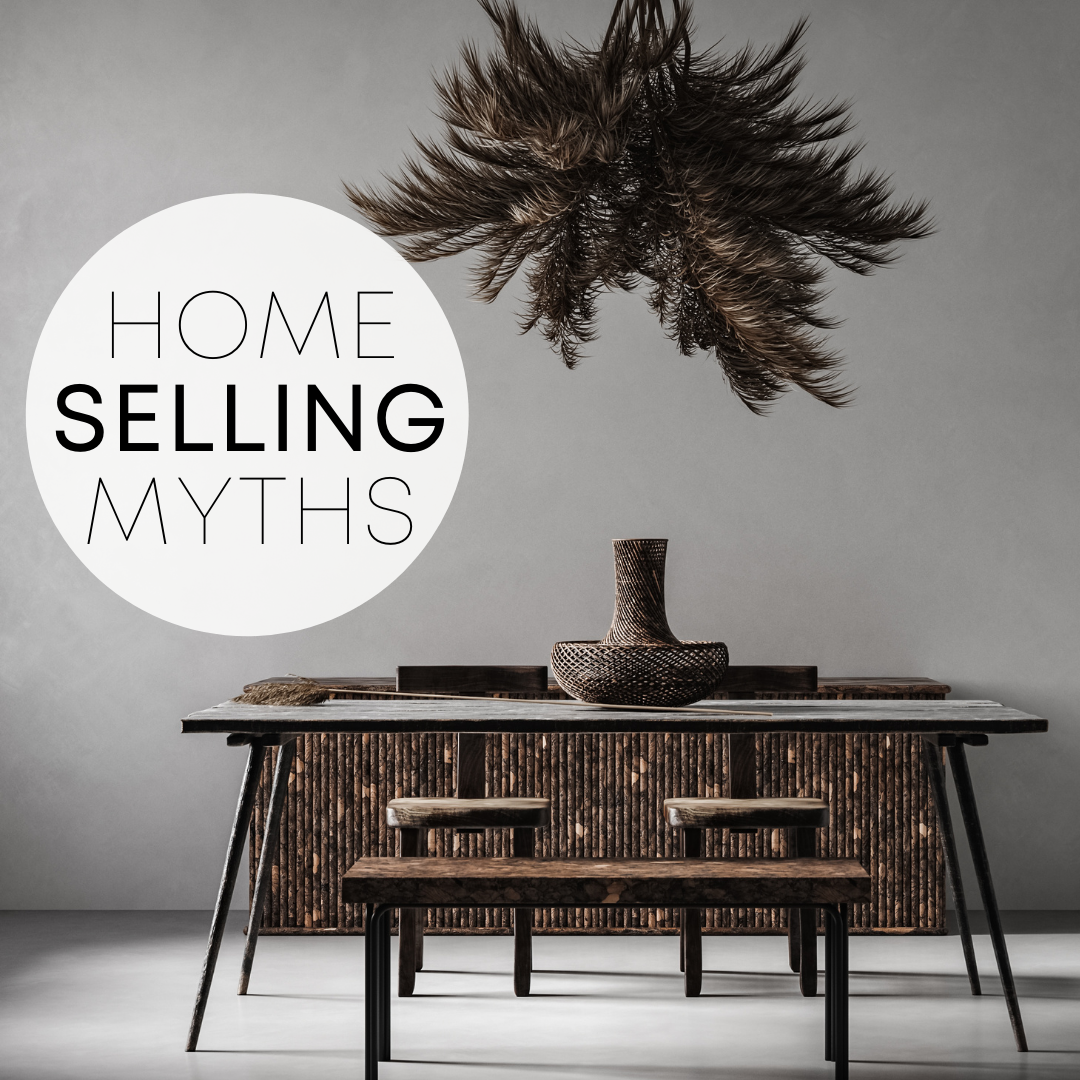 Myth #1: overpricing a home leaves room for negotiation
overpricing your house in the belief that you can reduce the price back later is a strategy that can backfire badly. For instance, if you price above market value and sit on the market, buyers may wonder if theres something wrong with your home that kept other buyers away. So to keep from selling your property at below market value and from wasting valuable time, dont fall into the overpricing trap.
Myth #2: selling by owner saves me money
it can seem that way at first, but on average, a real estate agent will net you 25% more on your sale (completely covering any agent commissions). When you find the right agent, they will price your property to get you the most money in the shortest time, all while handling all of the paperwork, prospective buyers, and negotiations. There is a reason why less than 10% of homes sales each year are sold by their owners!
Myth #3: a home doesn't need to be prepped for sale
while there are buyers who are looking specifically for a fixer-upper, the majority of buyers in our current market prefer a home that is move-in ready.
Hgtv has set certain expectations for buyers today, and therefore they are willing to pay more to get exactly what they want. We are selling the dream of homeownership, and the dream does not include removing wallpaper, painting the entire house, or installing new flooring throughout. Everyone is busy these days, and they'd rather pay more to have everything already done. There are things we can do that will make a big impact in the eyes of a buyer, with little impact on your wallet, resulting in a great return on investment.
Shoot me a message if i can help you or someone you know with any other real estate questions, i am here to help!
#realestate #realtor #realestateagent #homeselling #homesellingmyth #mythhomeselling