Thursday, January 13, 2022 / by Ameil Gill
Is building a new home something you're considering? With inventory still low, more and more people have been considering buying new construction. Building a home can be a bit daunting, but that is where i come in! If this is something you're interested in, i've put together a list of things to consider before signing on the dotted line.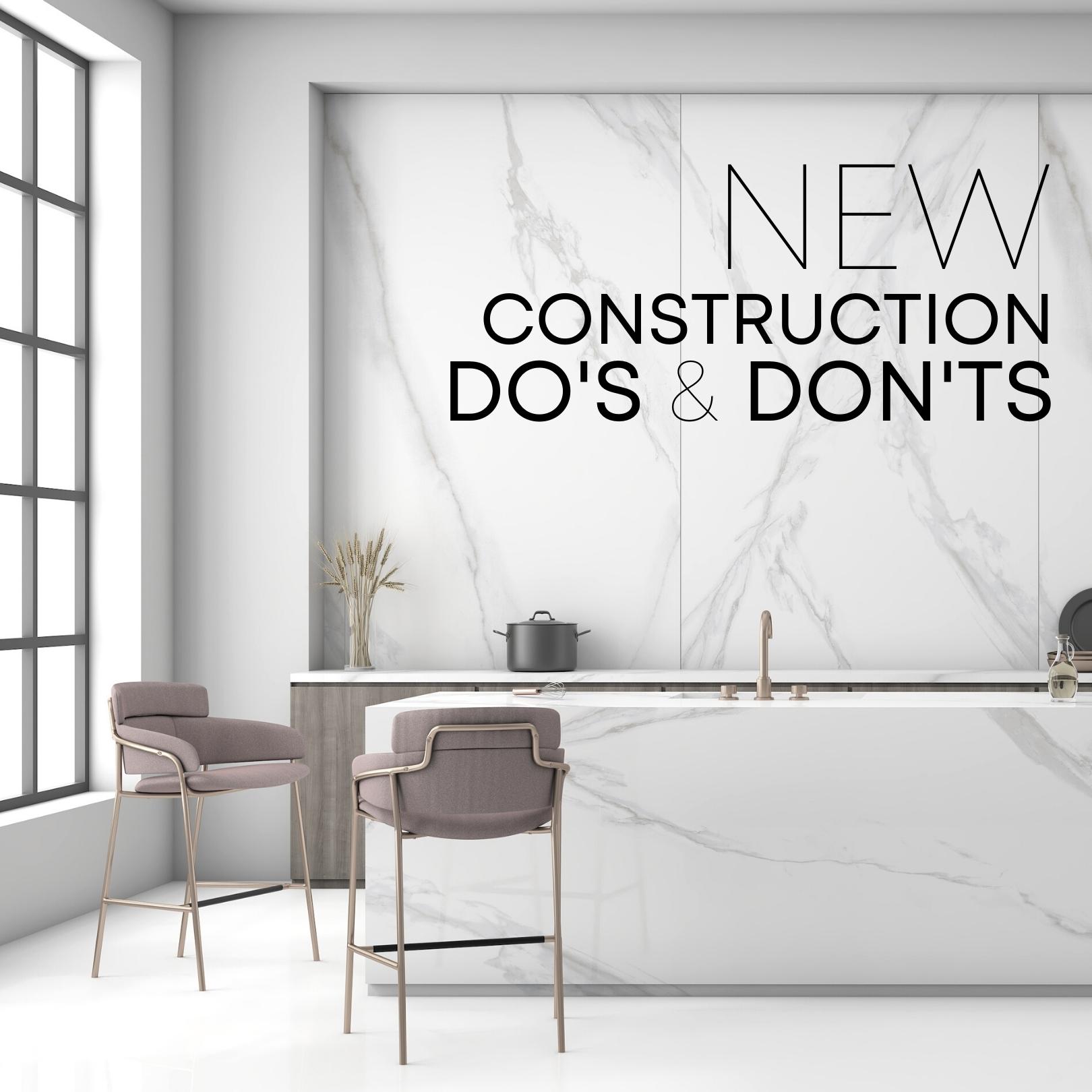 Dos:
Hire a buyer's agent - Builder sales agents are extremely friendly and knowledgeable about the homes and models. However, as nice as the sales reps may seem to you, they represent the builder. Their job is to get the best price for the builder and meet sales quotas. They are not looking out for your best interests. It is so important that you have your own representation
Research your preferred builders - It is equally as important to research home builders to find one you trust. Not every builder is created equal! A few things to consider are how many years they've been in business, what their warranty looks like, and what their standard features are. Always remember to read their reviews online as well.
Always get a home inspection! - No home is perfect, not even new ones. It's important to have an inspection done to check for warped floors, joists weakened by improperly installed ductwork, leaky plumbing, bad wiring, drainage problems around the foundation, improperly installed appliances, and poor seals around vents (just to name a few).
Don'ts:
Dont go overboard on upgrades - No matter how long you plan on living in a home, it is important to take resale value into consideration. There are some upgrades that make resale sense and some that dont. There are also many things that can cost less if you do them later.
Dont forget the details - All houses are not built the same, and they dont come with the same features. Be sure to ask your builder exactly what is included in the price. Dont get hypnotized by the gorgeous model home they are always upgraded significantly.