Friday, June 24, 2022 / by Ameil Gill
Interior design can be overwhelming — especially if you don't have a knack for it. How do you make your space look its best while reflecting your personal sense of style?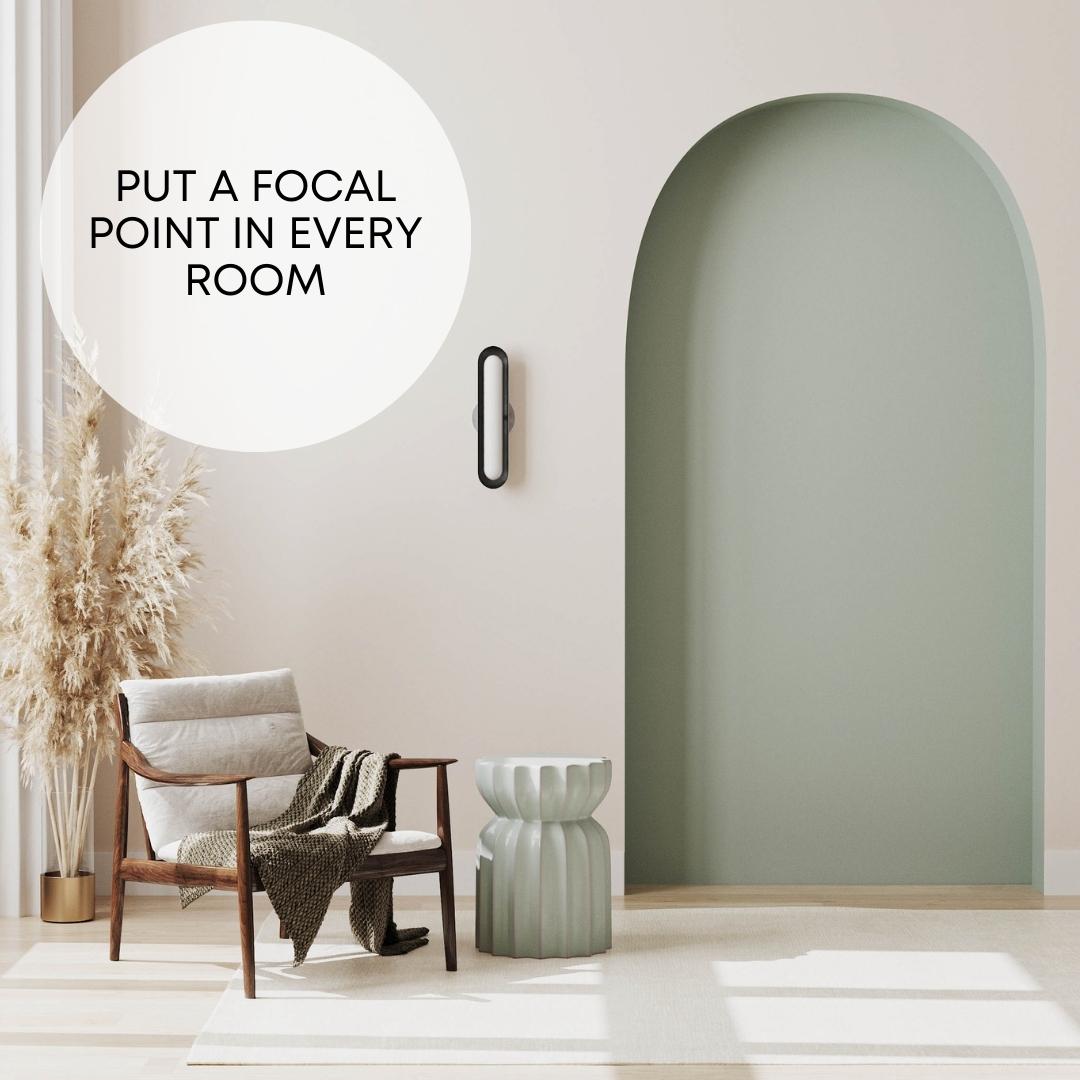 To help, here are a few home styling tips from top designers, so you don't have to figure it out all on your own.
THE POWER OF 3
Here's a little secret from top designers: The rule of three — a design principle used in every room: from a triangular layout, groupings of objects in size and shape, and the flow of a room. It's a way in which you can lead the viewer through an experience — odd numbers are appealing. Our eyes move around more and it creates energy. Think about groupings of candles, vases, pillows, artwork, and plants.
CREATE HEIGHT & DIMENSION
Instantly make a room feel more open by mounting curtains higher above the window to create the feeling of more space. Tip: do not allow the curtain to drag on the floor as it may defeat the purpose, and give off a heavy feeling.
BOUNCE LIGHT
Position mirrors across from windows to reflect the natural light and give the illusion of another window to carry it throughout the space.
LAYERED LIGHTING
No room is complete without a light fixture. In fact, according to many designers, no room is complete without at least three light fixtures. This set-up should give you plenty of ambiance options, and you can make it even more flexible by adding dimmers to your lights in order to create a specific mood/vibe.
PUT A FOCAL POINT IN EVERY ROOM
Statement-making pieces can take a home from simple to striking, but snag too many, and you may overwhelm your space. One rule of thumb to follow? Put a single showstopper in every room: a dramatic light fixture, a captivating piece of art, a large piece of furniture, or a towering houseplant. Have fun with it and lead the viewer to experience a certain space.
#realtor
#realestate
#realestateagent
#home
#homesweethome