Thursday, December 9, 2021 / by Ameil Gill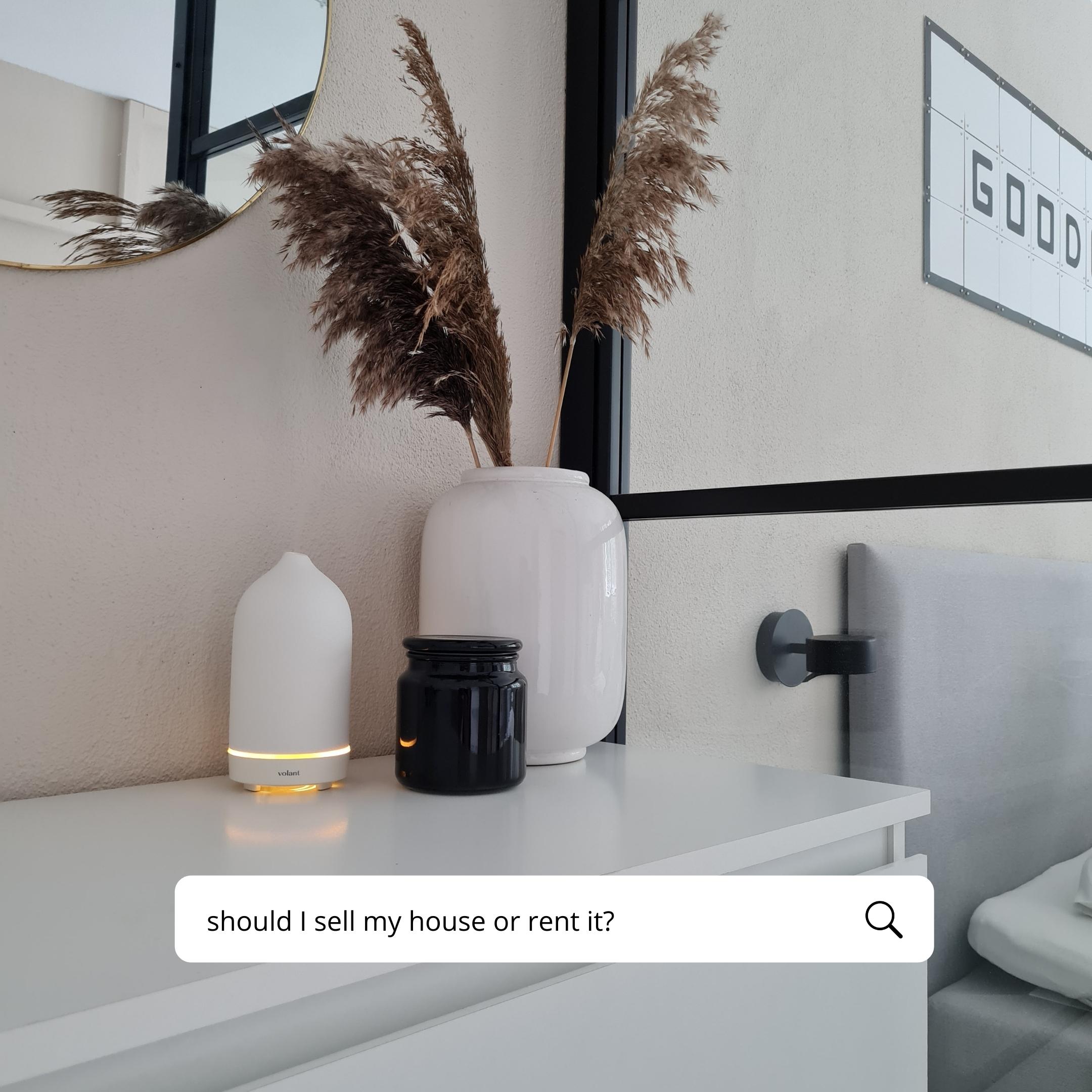 So you are sure it's time to make a move, but you aren't entirely sure if you should sell your home or rent it out. Let's see if i can help.
Real estate investments can be a great wealth-building tool, and a rental property is one of the largest assets you can have. With a little bit of time and effort, it can be a great way to generate passive income.
If you've been asking yourself if you should sell your home or rent it out, here are a few things to think about before you take the leap into becoming a landlord.
1. Are you ready to be a landlord?
You need to take some time to seriously think about your ability to manage your properties. Unless you use a property management company (that typically takes 10% off the top of your rental income), you are the one who will handle repairs and maintenance on the property. Do you have the time and availability to answer tenant calls and requests?
2. Does it make sense financially?
Do you need the equity in my current home to purchase a new home? Or is it possible to refinance your current home and pull money out to use for a down payment on a new home?
Are you in a place financially to maintain two properties?
3. Calculate your margins
would the current market rent cover the current mortgage payment? It is standard practice to set a goal of a 10% return. Estimate maintenance costs at 1% of the property value annually, and always factor in unexpected costs. Make sure you budget for monthly expenses as well such as pest control and exterior maintenance.
It may make more sense to sell if:
1. theres a high demand for homes in your neighborhood.
2. Your home needs a lot of repairs and updates, such as new mechanical systems, roof, etc. Or cosmetic upgrades to appeal to renters
3. you live in an area that isn't enticing to renters
4. you dont have the time, energy, or know-how to be a landlord
questions? Message me!