Tuesday, July 26, 2022 / by Ameil Gill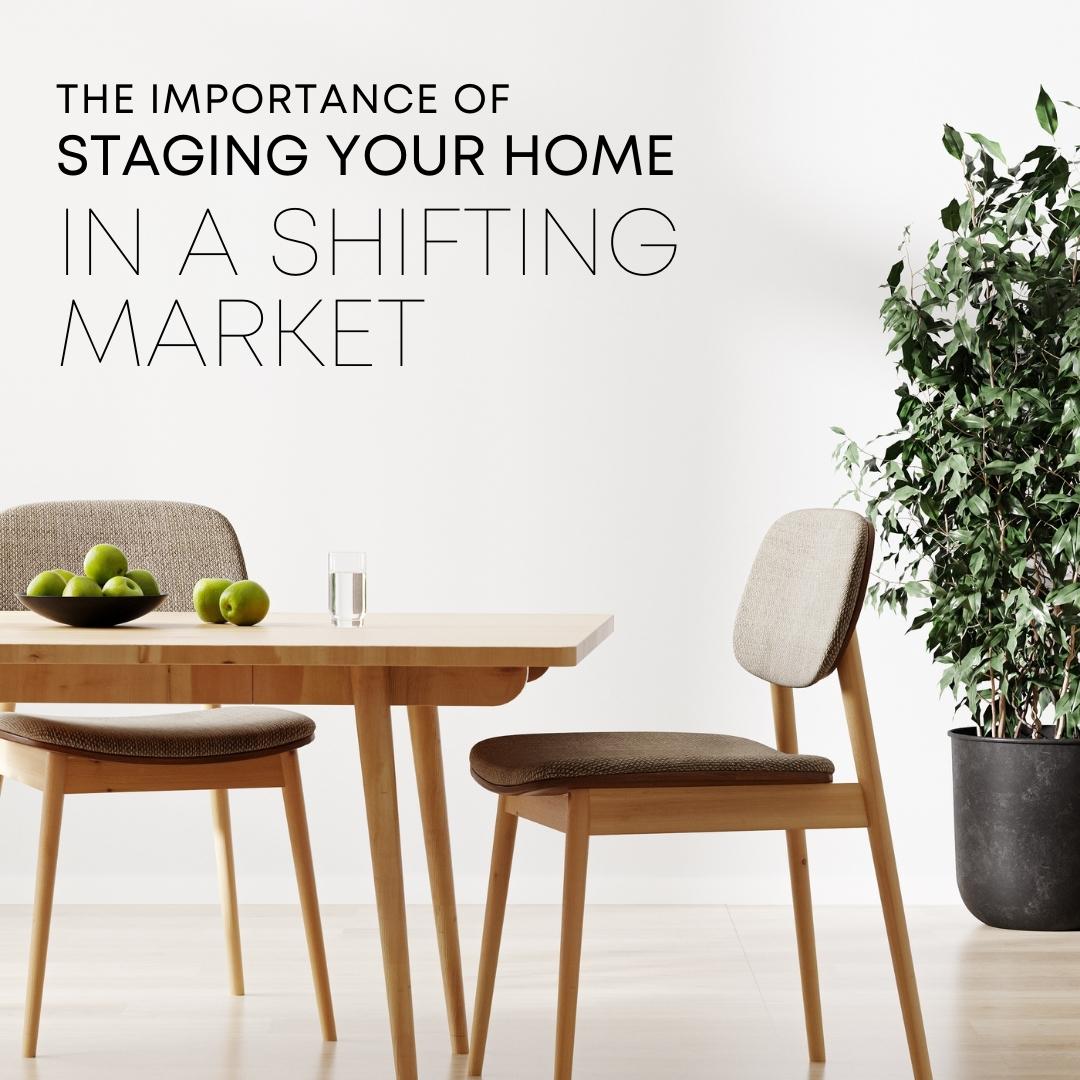 Interest rates are increasing, which means there may very likely be a shift coming for sellers and a more "normal" housing market. Wondering how you can net the most money for your home when selling in any market. One thing I always recommend to my clients is staging.
Staging your home will make it stand out from others in your price range, and you won't waste a single opportunity to create a great impression. If you want to sell your home quickly and for the best possible price, staging is one of the easiest ways to make it happen.
The best part? Staging doesn't have to be expensive or complicated! I've listed below a few non-negotiable staging homework items I give to all of my sellers:
Declutter and depersonalize everything! Small objects don't photo well so remove any knick-knacks and any personal items, refrigerator art, and personal items in the bathroom. When it comes to getting your home ready for the market, less is ALWAYS more.
Deep clean the entire home top-to-bottom like you've never cleaned before.
Focus on curb appeal. Fresh mulch and weeding, power washing, and a new front door mat.
Add fluffy white towels to the bathrooms, remove bathmats, and add white comforters to all of the beds — this will make the rooms feel larger, and the bathrooms look inviting (and clean).
Remove area rugs and curtains. Yes, curtains. This will allow more light in and direct the buyers' focus elsewhere.
Eliminate pet presence (and smells) and get rid of air fresheners! The best scent a home can have is CLEAN.
Focus on your kitchen & bathrooms. Kitchens and bathrooms sell houses, so make yours stand out by swapping out dated hardware and lighting, touching up cabinets, and making sure they are clean!
If you're curious how you can get your home looking its best, send me a message, and let's chat. I'd love to help you sell quickly and for top dollar!
#realtor
#realestate
#realestateagent
#realestatetips
#home
#market