Wednesday, June 2, 2021 / by Ameil Gill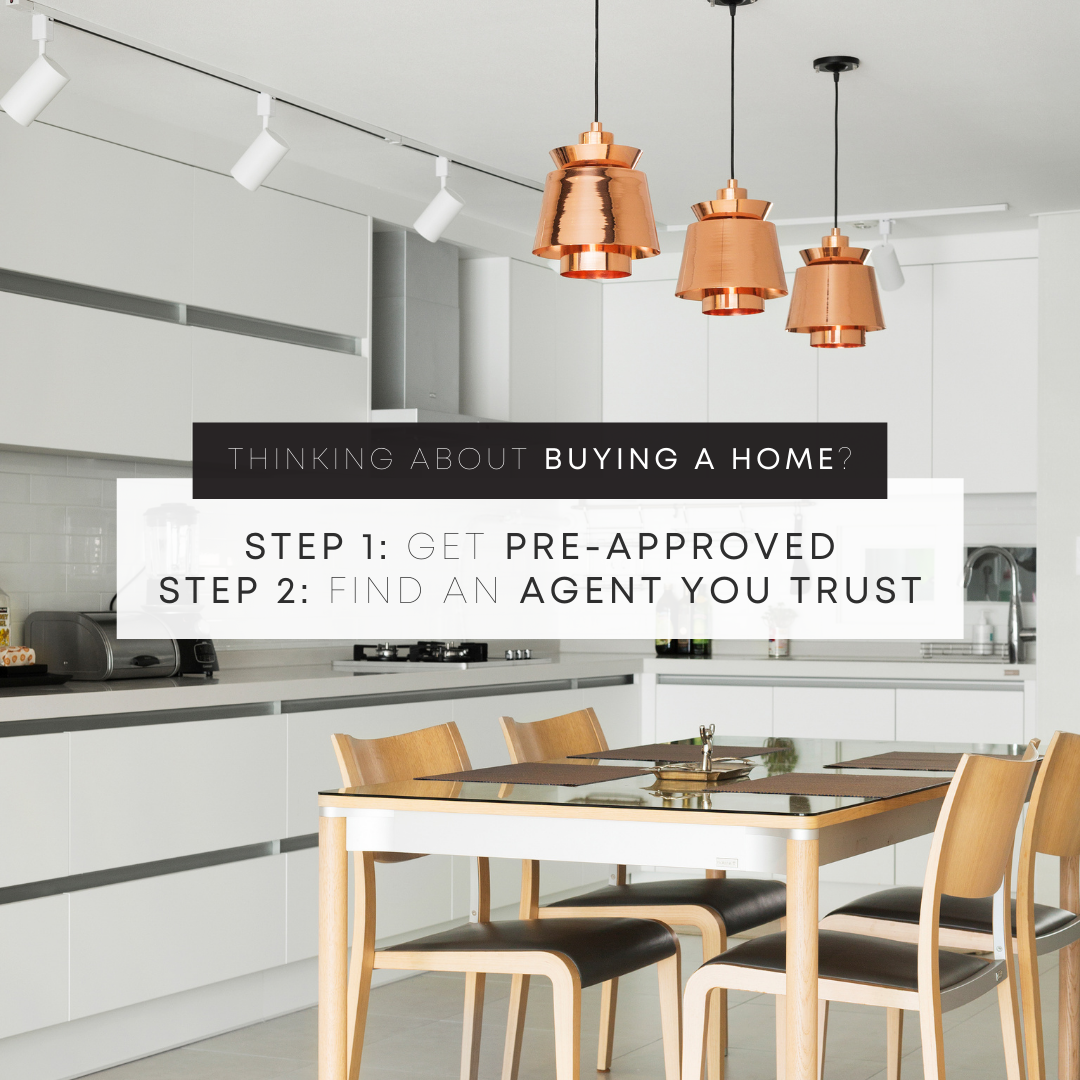 Have you been tossing around the idea of buying a home this year? If so, here are your first steps to help get you on your way to homeownership:

Step 1 is ALWAYS get pre-approved! Contrary to popular belief, a pre-approval is not for the agent's benefit, but rather to prove a buyer's credibility to the seller. You will need to have a pre-approval when submitting any offer, and it is even more critical to have one in a competitive market like the one we are in right now. If you have a pre-approval, you will be ready to submit an offer if you fall in love with a home, whereas if you don't, you may have to wait to get one, ultimately meaning you could miss out on your dream home. Need good lender recommendations? I have a few local mortgage lenders that my buyers work with regularly, and that I trust to give the best service and competitive rates.

Step 2 is to find an agent you TRUST. Buying a home is one of the biggest financial decisions you'll ever make, which is why it is so important to have someone you trust on your side to represent your interests. If you choose the right real estate agent, the homebuying process can be fun and exciting, with very little stress involved. However, the wrong agent can wreak havoc on a transaction and possibly even lose you the sale entirely. In other words, it's a BIG decision. As your agent, I want you to have a full understanding of both the market and your finances before you start the home shopping process. It will increase your confidence as a buyer in this market, and you'll be completely prepared for homeownership! In a high-paced, competitive environment, any advantage you can give yourself will help you on your path to buying your dream home. ?? If you are thinking about making a move, send me a message – I would love to share my free homebuyer guide and have a conversation about how I can help and what I do differently as an agent.