Wednesday, May 19, 2021 / by Ameil Gill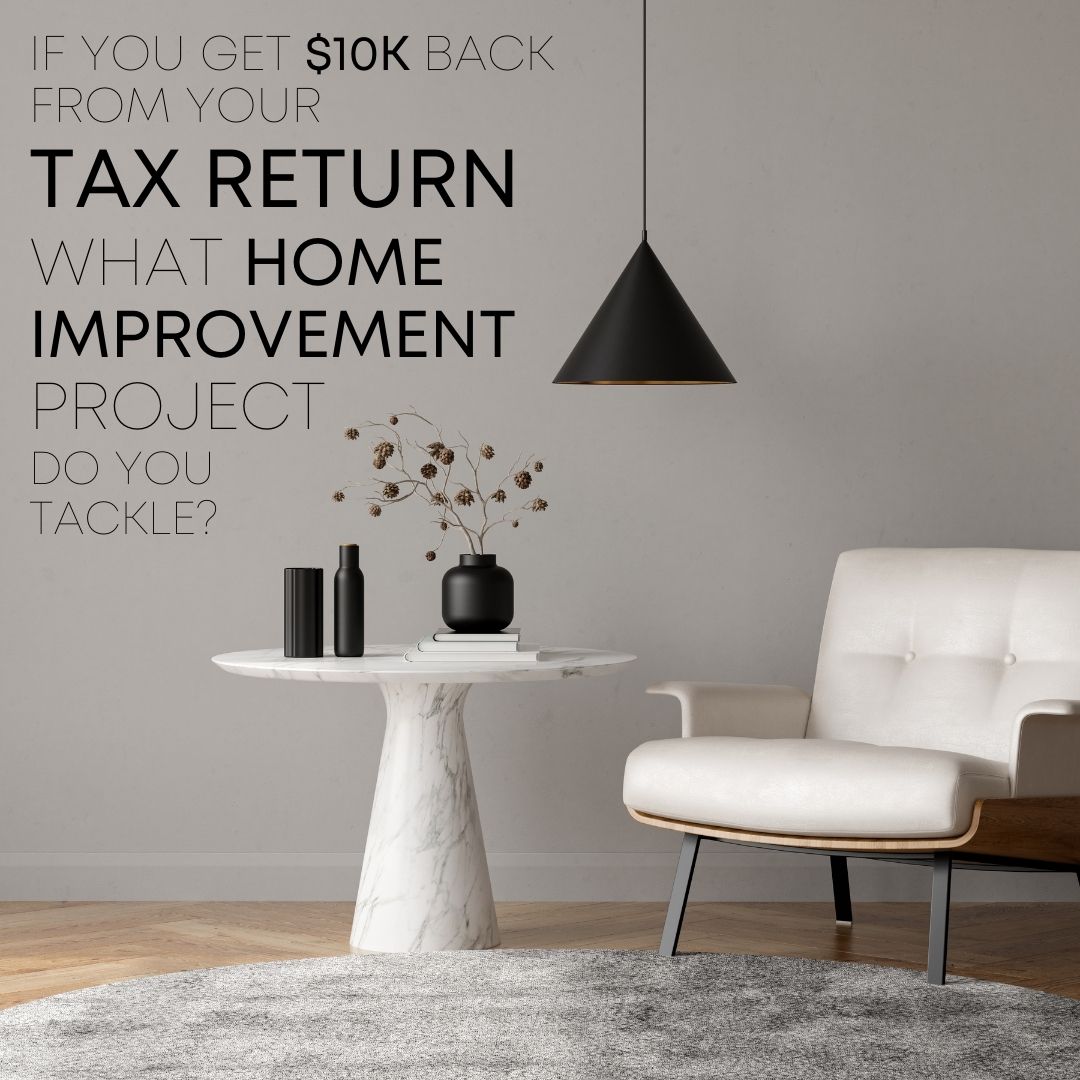 You have your best. year. yet. and your tax return comes back — $10,000 CASH.
There's just one catch...It has to be used for a home improvement project.
What project would you tackle?
Having trouble deciding?

Here are a few projects that you could easily do for under $10k:


1. Bathroom update — add new flooring, vanity, lighting fixtures, mirror, and paint

2. Buy new (and matching) kitchen appliances and have your cabinets professionally painted OR add a new countertop and backsplash

3. Have your main level repainted (if you moved in more than 10 years ago — I am talking to you!)

4. Have new carpeting installed in the bedrooms

5. Replace or add a new deck or patio
Tell me what you would tackle first in the comments!