Tuesday, April 6, 2021 / by Ameil Gill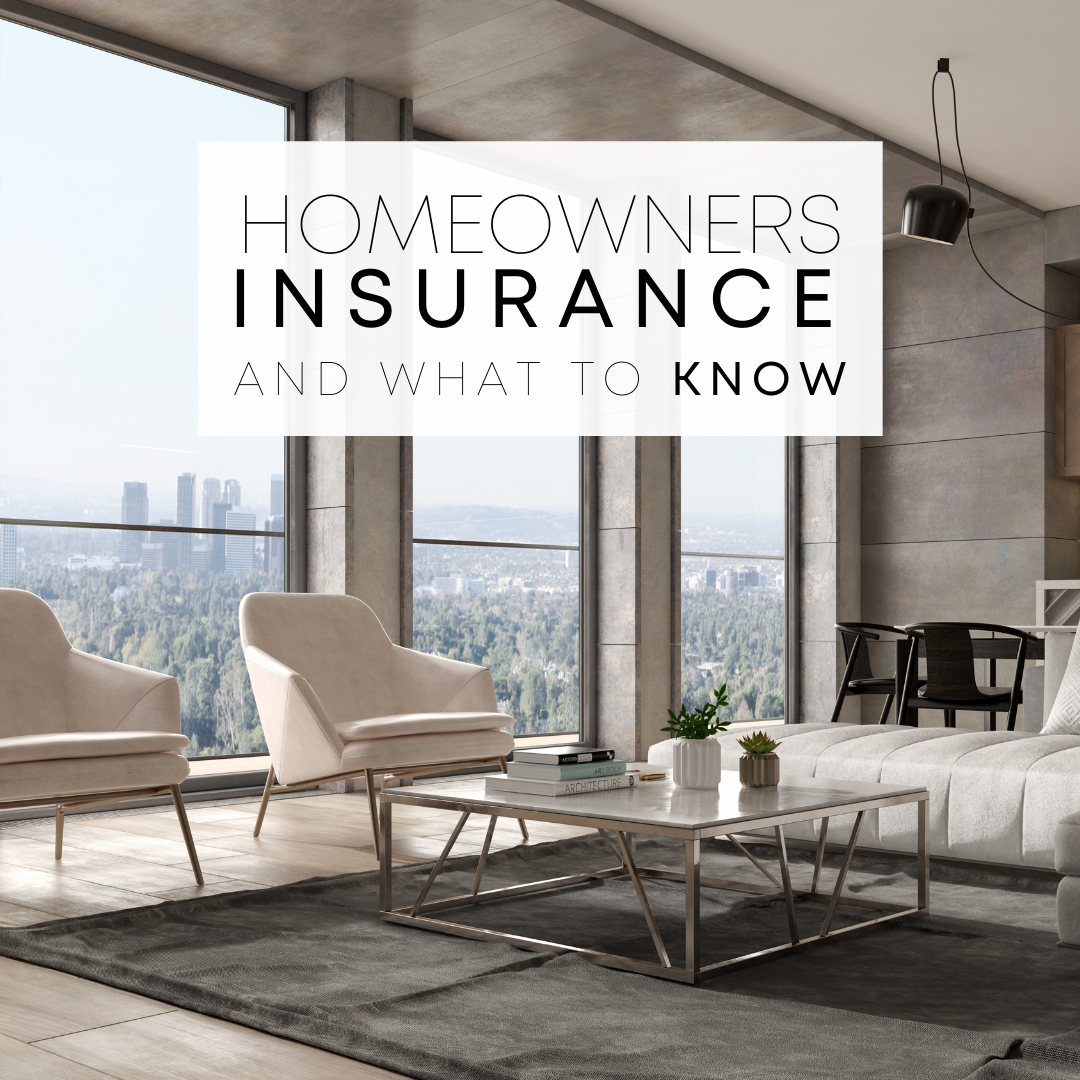 As a home buyer, you have plenty of things to shop for: a home, lender, home inspector, and movers, just to name a few. Adding homeowners insurance to your list can seem overwhelming, but it doesn't have to be! Homeowners insurance is an important cost to consider when purchasing a home, but most people aren't aware of what they need to look for in coverage options. As appealing as "bundling" your homeowners insurance may be with your car insurance, you should do your research and consider all options before signing on the dotted line. I've outlined below the most important factors you should consider when shopping for homeowners insurance coverage, to help keep your home and family protected.

Look out for holes in coverage Most people mistakenly think that their homeowners insurance covers more losses than it really does. Although standard homeowners insurance will protect you if a major storm hits, earthquakes, hurricanes and floods typically aren't covered. When shopping for a home, make sure you know whether or not it is in a flood zone, as this can add a few hundred dollars per month to your policy. Live in an older home? Make sure you get exterior sewer and water line coverage, as most insurance companies don't cover this, & repair or replacement could cost upwards of $10-15,000.

Compare deductibles The deductible is the amount you have to pay out of pocket on each claim, and applies only to coverage on your house and personal property. Make sure when choosing a policy that you are comfortable paying the deductible if you have to make a claim.
Replacement Cost Replacement cost is the amount it would take to replace or rebuild your home, or repair damages with materials of similar kind and quality, without deducting for depreciation. Check the local cost of building a home like yours, not just the market value of your home. You could be responsible for the difference if you are underinsured!

#homeinsurance #insurance #homebuyer #homebuying #home #realestate